Link to the application form can be found here.
What is Classify? 📱
Classify is a software startup that was founded by four secondary school students, much like yourself. We had a vision to reinvent the way in which students manage their academic lives, spurred on by our own frustrations with the lacklustre approach of other tools that are currently on the market.
We offer a cross-platform student organisational app that covers all areas of school life. Whether it's jotting down your homework, easily viewing your timetable, or noting all the tasks you want to complete today, we wanted to make students excited about their academic organisation by visualising their busy lives during school coherently and efficiently. With over 100k users in over 180 countries, we're growing at high rates with no signs of slowing down! 🌍
Over the past year, our team has been working hard on a unique and revolutionary feature called Classroom. As a social platform (integrated into our existing app), Classroom allows our users to seamlessly collaborate in order to share the workload of organisation between themselves – saving students like yourself time and effort that could surely be better spent elsewhere. 🧠
Here's a video to get you up to speed! 👀
In order to fill you in on what we've been up to over the past couple years, we've also provided a roadmap below that shows what we've released and what's yet to come: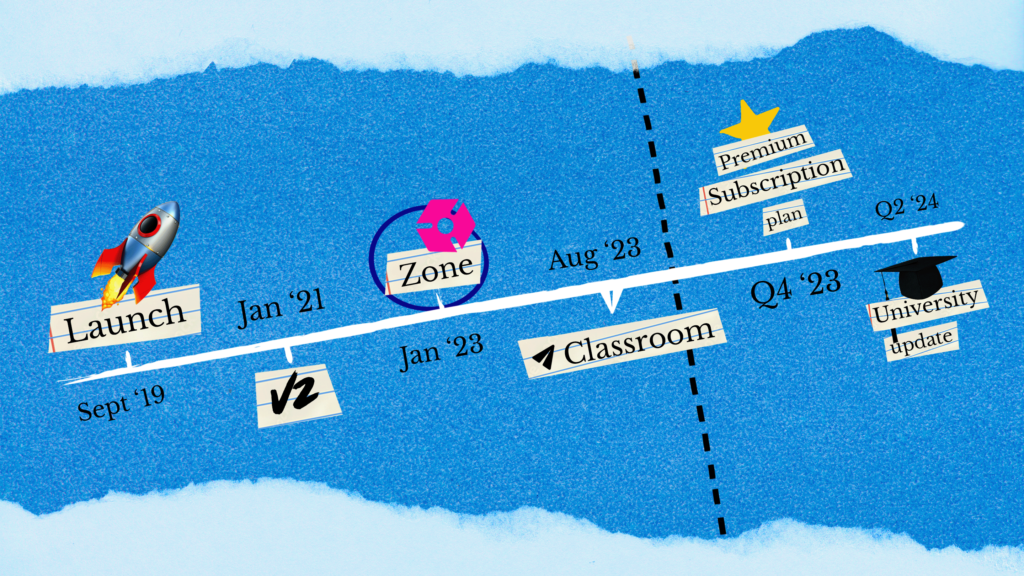 Here's where YOU come in! 👋
We're extremely excited about the potential of Classroom and we feel it's important to first share our new social platform with talented and enthusiastic students like yourself. We're coming to you for help because we're aware of the value that you can provide to our mission of making organisational simple and accessible to all.
The Classify team is looking to recruit a group of Growth Associates, who will serve as founding members of our brand-new associateship program. Your role will be to promote the app, and particularly Classroom, to your student body. How you decide to promote our app, will be almost entirely at your discretion. You know your school far better than us and we feel that you should be telling us what to do, not the other way around! 💡
Here are a few general examples of initiatives a Growth Associate could introduce to help spread the word about Classroom:
The use of Instagram, TikTok, LinkedIn, or any other social platform would be highly in promoting Classroom 📲
Physical advertising, such as flyers, could also prove effective (a template for these will be readily provided by us, or you could create your own)
You could organise sessions at your school using Classroom 🗣️
There are many more unique ways in which you could approach your role as a Growth Associate at Classify and we really can't wait to hear about all of the innovative solutions that you come up with!
What can we offer you? 🎁
Growth associates are given immediate responsibility and we're therefore asking a lot of you. In return, we want to ensure we're providing you with as much benefit as possible by employing a tailored approach to the incentives we offer. We're always open to implementing your suggestions on how we can help you to achieve your own goals.
Here's how we can help ⬇️
You'll have an active role in our registered company, gaining invaluable experience and helping you stand out from the crowd in your university applications. For those looking to bulk up the activities and volunteering sections of their applications, an associateship role at Classify is a perfect fit.
We want the focus to be on you: the impressive details of all of your hard work will be shared on our website and socials, focusing on each of your accomplishments on a monthly basis. We'll also be sharing your name on a dedicated page within the app itself. 🏆
Monthly workshops, designed to give you the skills necessary to form your own startup, will cover topics such as: financial management, online marketing strategy, and much more. You'll be added to all of our workspace communication channels so that you can be involved in what we're working on day-to-day. 🗣️
After one month of active participation, you'll be given a lifetime subscription to the premium version of Classify (along with a variety of upgrades for Classroom that will only be given out to our team members). ⭐
After two months of active participation, you'll be given a professional certificate from the company that details your achievements to date. Further certificates can be awarded by attending any startup workshops that we provide. 🎗️
After three months of active participation, you'll be given personalised letters of recommendation from the Co-Founder and Chief Executive of the company. These can be used in any application, whether it be for a university or another internship. 📝
We'll fast-track you in the future, should you come to apply to us for a permanent salaried position, bypassing any lengthy application or interview stages, as we'll already be aware of your ability to thrive within our dynamic and results-based team environment.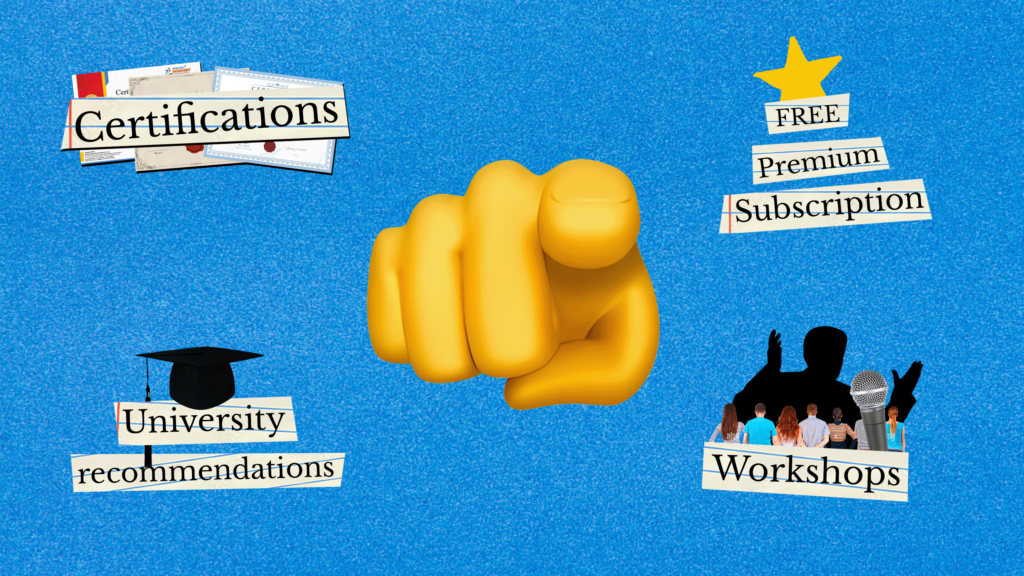 Ready to get started? 🤔
We hope you're as excited as we are about the possibility of us working together! ✨
As for your next steps, if we haven't reached out to you already, fill out this quick form so we can get in touch! We'd then set up an informal interview with you to ensure that you'll be the right fit for our team. Once that's out of the way, we'll arrange for you to speak to our project coordinator in order to determine the most appropriate course of action.
Thank you for showing interest in joining the Classify team! 💜